Welcome from the Chairs of CSNet 2023
Dear participants of the Cyber Security in Networking Conference (CSNet 2023) conference,
On behalf of the CSNet 2023 Committee, we are pleased to welcome you all to its 7th edition on October 16–18, 2023, hosted in the wonderful city of Montreal, Canada.
We are very glad to have the opportunity to take part in the organization of a conference that gathers researchers and professionals from academia and industry to share experiences and new ideas in such a dynamic area, cybersecurity. The CSNet 2023 theme, the resilient networked systems, has been carefully chosen to mark a milestone in our society and seeks to put together academia and industry researchers to share thoughts and exchange ideas on how to chart our journey forward to reach new heights.
Since the first successful edition in Rio de Janeiro (Brazil, 2017) and all subsequent editions (2018 in Paris, 2019 in Quito, 2020 in Lausanne, 2021 in Abu Dhabi, and 2022 in Rio de Janeiro again), the CSNet conference aims to bring future visions for creating even greater value to all corners of the research society. CSNet 2023 is co-sponsored by the IEEE Communications Society and technically sponsored by the University of Concordia, Canada.
The conference offers an outstanding program, having received contributions from 28 countries, and a total of 66 papers (52 full + 13 short + 1 work-in-progress) were submitted for the conference. The program includes eight full technical sessions, one work in progress session, six poster sessions, and four keynote speeches. 
It is our privilege to convey the community's gratitude to the conference patrons, namely IEEE Standards Association, IEEE Communication Society, as well as the countless other volunteers who contributed in numerous ways to the success of the conference.
We hope our attendees enjoy the technical discussions, meetings with colleagues, and discover the local culture and beauty.
We look forward to meeting you all in person here in Montreal for an excellent event.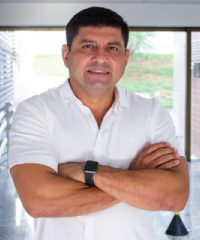 Augusto Neto
(Federal University of Rio Grande do Norte, Brazil)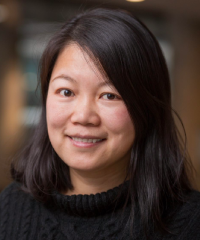 Carol Fung
(Concordia University, Canada)