Due to the uncertainty of the current pandemic situation all around the world, the organizing committee of the CSNet 2021 has decided to run the conference as a hybrid event, allowing in-person and remote participation.

Welcome from the Chairs of CSNet 2021
It is our great pleasure to welcome you to the 5th International Conference on Cyber Security in Networking (CSNet 2021), which will take place from 12th October to 14th October 2021 in Abu Dhabi, UAE as a Hybrid Conference allowing in-person and remote participation.
Since its creation in 2017, CSNet has been a premier annual conference that covers advances in the area of Cybersecurity.
Our objective is to seek participation from academic researchers and doctoral students, but also from industry and any other government and independent institutions to discuss the lasted advances in the cybersecurity area. The novelty this year is that we open several tracks in the cybersecurity area. Each track will be managed by a specialized researcher to cover advanced topics in the area of the track. CSNET 2021 will offer to its attendees a variety of attractive sessions, including technical presentations, keynotes, and demonstrations.
CSNet 2021 will accommodate an attractive technical program that features:
Three Keynotes
Conciling privacy rights with security needs, by Maryline Laurent (Télécom SudParis, France)
End-2-End Security and Resilience in Cyber-Physical and Autonomous Systems, by Shreekant (Ticky) Thakkar (Chief Researcher at Technology Innovation Institute, UAE)
Why doesn't cybersecurity work?, by Solange Ghernaouti (Swiss Cybersecurity Advisory & research Group, University of Lausanne)
Tutorial
Trust on Wheels – Towards Trust Management in the Internet of Vehicles, by Adnan Mahmood (Postdoctoral Research Fellow, Department of Computing, Macquarie University, Australia)
Invited Talks
Security on Drones Swarm Communication: Trends and challenges, by Martin Andreoni (TII, UAE)
The Internet of Edges : a new solution for cybersecurity, by Khaldoun Al Agha  (Paris-Saclay University and Green Communications, France)
Six Technical Sessions and one Demo Session
CSNet 2021 is technically sponsored by the IEEE Communications Society and organized by DNAC and Zayed University. We are indebted to the members of the Organizing Committee who helped us preparing an excellent program involving international leading experts. We duly thank all authors who submitted their research work to the conference as well as the international experts who provided high-quality reviews, allowing us to select the best technical contributions.
We wish that all attendees of CSNet 2021 will benefit from very fruitful discussions and excellent presentations of innovative research ideas.
We are deeply honored to organize CSNet 2021 in Abu Dhabi, UAE and we are looking forward to meeting you either in person or virtually!
Frédéric Cuppens
(Polytechnique Montreal, Canada)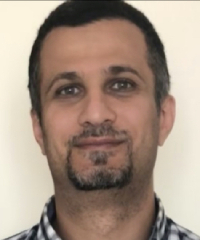 Ahmad Samer Wazan
(Zayed University, UAE)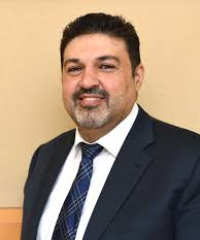 Omar Alfandi
(Zayed University, UAE)