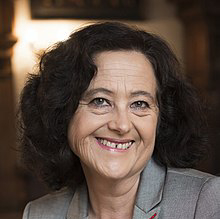 Solange Ghernaouti
(University of Lausanne, Switzerland)
Title : Improving cybersecurity measures effectiveness by artificial intelligence
Abstract : Artificial Intelligence can be considered as a threat factor for information systems and telecommunication networks. Cyber-attacks can be more destructive and empowered by an effective use of artificial intelligence applications. In the same time, artificial intelligence could be part of cybersecurity solutions to improve proactive and reactive security measures.
As a risk factor and a security lever, the challenges of artificial intelligence and its impact on cybersecurity are analysed. Some considerations on cognitive security issues are addressed in order to identified new cybersecurity and cyberdefence requirements and solutions.
Recommendations from a multidisciplinary security perspective are proposed to face complex cyber risks and to enforce cyber resilience posture of digital infrastructures.
Bio: Solange Ghernaouti, is director of the Swiss Cybersecurity Advisory and Research Group, professor of the University of Lausanne, Associate Fellow, Geneva Center for Security Policy. She is an internationally recognized expert on digital risk management, cybersecurity, cyberdefence and cybercrime related issues. Solange helds a Phd in Computer Science and Telecommunication (Paris – Sorbonne University) and former auditor of the French Institute of Advanced Studies in National Defence. She has authored more than 300 publications and more than thirty books including "Cyberpower: Crime, Conflict and Security in Cyberspace".
Prof. Ghernaouti is Chevalier de la Légion d'Honneur, member of the Swiss commission for UNESCO and has been recognised by the Swiss press as one of the outstanding women in professional and academic circles. Solange Ghernaouti is a founding partner of the firm HEPTAGONE Digital Risk Management & Security. She is president of the Foundation SGH – Institut de recherche Cybermonde.
---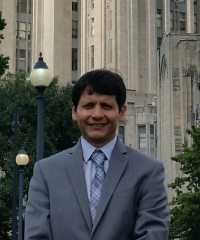 Frankie Catota
(Universidad Internacional SEK, Ecuador)
Title : Enhancing cybersecurity capabilities to protect national critical infrastructure
Abstract: Cyber-threats have been successfully targeting critical infrastructure worldwide. However, because cybersecurity is an emergent issue, many organizations and nations have modest cyber capabilities, and therefore, their ability to respond to cyber-attacks can be limited, yet they need to respond to these attacks to protect their critical infrastructure.
Managing cybersecurity threats is a very complex problem, and, therefore, there is no a single solution. Nevertheless, steps can be taken to mitigate cyber risk. This keynote speech will focus on uncovering the barriers that prevent stakeholders to develop cybersecurity incident response capabilities and strategies to overcome such barriers so that such stakeholders can improve their ability to protect critical infrastructure.
In an interconnected global society, cybersecurity is interdependent; therefore, government, academia, and industry across society need to aim efforts to developing capabilities that improve protection.
Bio: Frankie Catota, is a professor of cybersecurity and network communications at Universidad Internacional SEK. At the same time, he supports cybersecurity initiatives in the financial industry. As a Fulbright scholar, Frankie earned his PhD in Engineering and Public Policy with concentration in Cybersecurity at Carnegie Mellon University (Pittsburgh, USA). His research addresses problems in the intersection of public policy and cybersecurity. He also is interested in issues related to digital privacy.
Much of his academic work has involved the understanding of cybersecurity capabilities to better respond to cybersecurity incidents at corporate and national levels, and, therefore, to improve protection of national critical infrastructure. Part of his publications, such as, "Cybersecurity incident response capabilities in the Ecuadorian financial sector" can be found at the Oxford Journal of Cybersecurity.
Frankie has also a substantial practical experience in information technology and cybersecurity, which he acquired after many years of work in the financial sector and consultancy services. He currently works on cybersecurity initiatives to improve incident response in the financial services.
---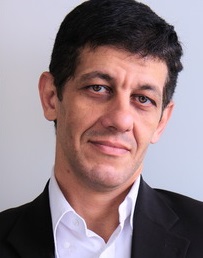 Khaldoun Al Agha
(Paris-Sud University, France)
Title : Blockchain For Mesh Networks
Abstract: Mesh networks are integrated more and more in many systems providing Edge computing and embedded intelligence. Soon, they will integrate car to car communications, IoT Edge services, small cells connectivity, etc.
In order that Mesh networks scale up, they need to be secure with distributed algorithms that offer autoconfiguration and support split and merge of nodes or subnetworks.
Blockchain is one of the promising solutions for distributed security that does not need any master or central node. Nodes could build a chain where blocks could be validated by a consensus decision to secure a distributed network such as mesh and ad hoc. When for example car-2-car communications becomes operational and introduced in cars and infrastructures, a blockchain secure system will offer security to such application.
The keynote will offer a point of view on how to introduce Blochchain in Mesh networks while offering solutions for block validation and the problem of Split and Merge.
Bio: Khaldoun Al Agha, is Full Professor at Paris-Sud University.
Khaldoun Al Agha received his habilitation degree (2002) from Paris Sud University,
his PhD (1998), his Master degree (1995) from Versailles University and his engineering degree (1993) from the Ecole Supérieure d'Electricité (1993). From 2010-2013, he was leading at EIT Digital, the European action line "Digital Cities of the Future".
In 2010 he creates wih Guy Pujolle Green Communications that provides products for embedded Internet and services over robust mesh networks. Khaldoun Al Agha is leading many projects on telecommunication networks and published more than 150 papers in journals and conferences.