CSNet 2022 Keynotes
Keynote #1
Title: A day in the life of Netflix Streaming: Netflix Adaptive Streaming and more
Abstract: Video is the majority of traffic in all regions around the world, and all types of networks. Anyone who wants to understand the Internet today needs to understand video streaming. This talk will walk you through a day in the life of Netflix streaming, from encoding technology to content distribution and adaptive streaming. Video streaming is a highly interdisciplinary topic, and there is still much to be learned.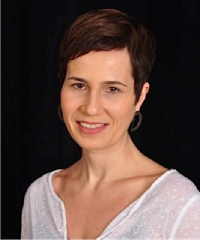 Renata Teixeira
(Netflix, USA)
Bio: Renata Teixeira is a Senior Research Scientist at the streaming algorithms team at Netflix. She received her Ph.D. degree in computer science from the University of California, San Diego, in 2005. During her Ph.D. studies, she worked on Internet routing at AT&T Research. She was a researcher with the Centre National de la Recherche Scientifique (CNRS) at LIP6, UPMC Sorbonne Universites, Paris, France from 2006 to 2013 and a Director of Research at Inria Paris from 2013 to 2020. She was a visiting scholar at UC Berkeley/ICSI in 2011 and at Stanford University in 2018-2020. Her research interests are in quality of experience, measurement, analysis, and management of data networks.
Renata appeared in the 2017 list of "N2Women: Stars in Computer Networking and Communications" and is an ACM distinguished member. She was vice-chair of ACM SIGCOMM and member of the steering committee of the ACM Internet Measurement Conference.
---
Keynote #2
Title: An overview of the Internet Computer
Abstract: The Internet Computer is a radical new design of blockchain that unleashes the full potential of smart contracts, allowing these to implement fully decentralized applications that are hosted end-to-end on the blockchain. Since its launch in May 2021, the Internet Computer already hosts over 150,000 smart contracts, providing a variety of services ranging from social media to decentralized finance applications. In this talk, I will give an overview on how the Internet Computer operates and the technology behind it. In addition to describing some of the features that make the Internet Computer so attractive such as its user-friendly access and full on-chain governance, I will also provide an outlook of features currently under development.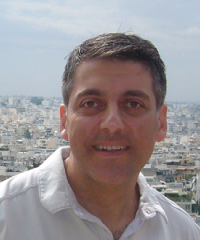 Michel Abdalla
(ENS, France)
Bio: Michel Abdalla is a staff research scientist with the DFINITY Foundation and a senior staff researcher with the French National Center for Scientific Research. He works on the design of efficient and provably secure cryptographic protocols and has a PhD degree in computer science from the University of California at San Diego. He has served on the program committee of numerous international conferences, including Crypto and Eurocrypt, and was program chair for several conferences including PKC 2018 and SCN 2014. Currently, he is the President of the International Association for Cryptologic Research (IACR) and serves on the editorial board of ETRI Journal.
---
Keynote #3
Title: Wireless CSI Vital Signs Monitoring and Privacy
Abstract: Wireless Channel State Information (CSI) provides means to detect people's presence and to support various human sensing applications, such as motion detection, human identification, fall detection, gesture recognition, human localization, and health monitoring in a non-invasive manner and at low cost. A mathematical overview of the CSI technology is presented, followed by a consistent review and analysis of the state of the art. A practical demonstration of capturing an individual's heartbeat rate and breathing signal using this standard off-the-shelf Wi-Fi technology is shown along with the overview of UFF's e-Health CSI dataset. Privacy issues, challenges and perspectives for future research are also highlighted.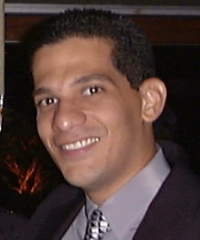 Célio Albuquerque
(UFF, Brazil)
Bio: Dr. Célio Albuquerque received the B.S. and M.S. degrees in electrical and electronics engineering from Universidade Federal do Rio de Janeiro, Brazil, in 1993 and 1995, and the M.S. and Ph.D. degrees in information and computer science from the University of California at Irvine in 1997 and 2000, respectively. From 2000 to 2003, he served as the networking architect for Magis Networks, designing high-speed wireless medium access control. Since 2004 he has been an Associate Professor at the Computer Science Department of Universidade Federal Fluminense, Brazil. His research interests include security, wireless networks and multimedia distribution.
---
Keynote #4
Title: MeshShield: ​Security applied to ​distributed mesh networks
Abstract: Distributed infrastructure-less networks enhance the communication of autonomous devices such as UAVs (Unmanned Aerial Vehicles) swarm. These networks can meet several complex mission requirements and are seen as potential enablers for many of the emerging use cases in 6G, and future communication networks. Such networks, however, are characterized by a highly dynamic and mobile environment with no guarantee of a central network infrastructure which can cause both connectivity and security issues. While wireless mesh networks are envisioned as a solution for such scenarios, these networks come with their own challenges and security vulnerabilities. In this talk, we present MeshShield. MeshShield is a set of security features to protect distributed networks in mesh mode. We highlight the security features and show specific attacks while demonstrating its ability to detect and protect wireless mesh networks, using distributed intelligence.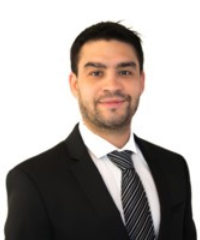 Martin Andreoni
(TII, UAE)
Bio: Martin Andreoni Lopez is a Lead Researcher at the Secure Systems Research Center (SSRC), at the Technology Innovation Institute (TII) a cutting-edge UAE-based scientific research center. He specializes in security, networking, cloud security, machine learning, and big data. At the technology innovation institute, he is responsible for the architecture of new security features in a fully distributed network. Martin has published several papers in conferences and journals, having more than 650 citations with an h-index of 13. Martin Andreoni Lopez holds a joint Ph.D. in Electric Engineering and Computer Science from Sorbonne University in Paris, France, and the Federal University of Rio de Janeiro. In Brazil. In addition, he also earned an MSc in Electric Engineering from the Federal University of Rio de Janeiro in Brazil, and a degree in Electronics Engineering for the National University in San Juan, Argentina.